About · Meet Nancy Colbert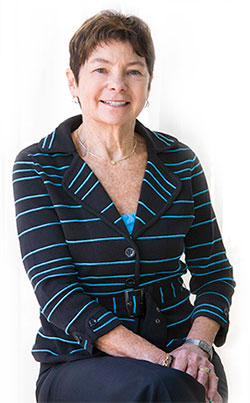 For over 25 years, Nancy Colbert, has been an interior design professional in the Mid-Atlantic region. With work experience in the retail, corporate and residential design sectors, Colbert knows the design business from the inside out. Her residential portfolio is extensive and includes urban pied-à-terres, condominiums, suburban homes, and weekend retreats.
Known for livable rooms that seamlessly integrate architecture and interior design, Nancy's signature style combines classic beauty and contemporary comfort. Her rooms are elegant and always original. Her skilled use of space, materials, color and furnishings always produces sophisticated and refined rooms.
While Colbert knows that "getting the bones right" is a critical step on design projects, she strongly believes that good design solutions are the result of teamwork - ongoing communication between the client and designer. Nancy and her team of professionals do not have a one size fits all approach. They have the know-how, creativity, and sensitivity to always produce results that reflect the needs and tastes of the client.
Colbert is a graduate of Virginia Commonwealth University with a Bachelor of Fine Arts in Interior Design. Colbert has been a member of the American Society of Interior Designers (ASID) for more than twenty years, and is NCIDQ certified. She has served on the Board of Directors of the ASID Washington Metro Chapter, is a Member of the Continuing Education Committee, and serves on the Northern Virginia Community College Interior Design Advisory Committee. She has also participated as a Design Adviser for many designer show houses.
Colbert was recently named Designer of Distinction by ASID. She has been named one of the top 25 Interior Designers in the metro area by Washingtonian Magazine and has participated in designer show houses including the DC Design Houses benefiting the Children's National Medical Center, the first ever Charity Works GreenHouse, and many NSO Show Houses. She was awarded the Elizabeth Warnock Prize for Excellence in the Decorative Arts for the NSO Showhouse. Colbert's work has been featured in both regional and national publications.
---